I'm trying to participate in the 12 weeks of Christmas challenge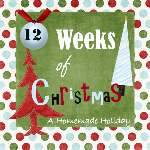 by using some of the ridiculous amounts of stuff I have on hand WITHOUT going to the store. (don't tell my husband I said that cuz I always tell him I have nothing...absolutely nothing just to make sure he doesn't question my going to Joannes or Michaels every once in a while..."wink")
So we are supposed to show a Christmas craft accent for Week 3 of the challenge.
And I had a great idea last night and I'm anxious to share it with you today!
Oh boy, oh boy. This is going to be a beautiful craft. You are all going to be impressed and I suspect Martha will somehow read my blog and invite me onto her show and be forced to tell the world that she is resigning as Queen of Excessive Glitter and conceding the title to me!
Oh boy, oh boy.
So to make this amazing craft you will need this stuff.
And the first step is to take the outline of the snowflake and tape it inside your glass jar.
Next outline the snowflake with your hot glue gun.
The next step was going to be using some watered down glue and sprinkling glitter all over it when it was still wet. Then we were going to peel off the hot glue AND the snowflake would be like a clear etched glass snowflake against all the sparkly glitter.
I don't think Martha will be calling anytime soon BECAUSE IT DIDN'T WORK! At all! Not only did the glue drip all around on the jar and look incredibly stupid there is absolutely no way to even pry the glue off the jar after it dries.
OK, plan two.
Hmmm.... what to make, what to make! I KNOW! I'll use little alphabet stickers and put them on a jar and then use spray adhesive and blah, blah, blah.
I dig around for about 30 minutes and finally find some alphabet stickers. I already have my glitter out so I just need to find spray adhesive.
But now I have no jars.
A quick rummage in the fridge yields a jar with 1/16 of a teaspoon of relish and another with one green olive. How in the world did those get in there?
The little yellow bird is just in the picture because I think it is the cutest sugar shaker ever in the history of sugar shakers and at this point I need something cute to redeem this blog post. I'll give you a second to ooh and aah. Save that reaction because I hope you will be needing it soon for this next amazing craft!
And, please, don't call me after you read this post because I will be waiting for Martha's staff to contact me and I need to leave the line open.
So...here's how we are going to make attempt number two at a spectacular holiday accent!
Step 1. Wash and dry one of your condiment jars.
Step 2. Stick on the letters to say something holiday-ish.
Step 3. Spray the front of the jar with spray adhesive.
Step 4. Dump on some glitter.
Hmmm... OK, not spectacular....BUT WAIT! I know what this craft needs. We need to peel the stickers off to expose the clear glass underneath! Of course!
Step 5. Use a pin to peel off the letters so you don't smudge your glitter!
Hmmm... OK, still not spectacular....BUT WAIT! I know what this craft needs now...Some glittery purple garland. Yes, that will do the trick.
Step 6. Put some double-stick tape around the top of the jar and stick some glittery garland to it.
Hmmmm... OK. Maybe it just needs to be lit.
But I can't find my battery operated candles. I'm a little afraid because I think the spray-adhesive might explode when I put a candle in there but I am willing to risk it for the sake of art and so that I may share some holiday decor magic with you.
But I can't light the candle at the bottom of the jar and when I light the candle and drop it in there it goes out. So I remember the tip about lighting a piece of spaghetti (please do not roll your eyes, this actually works) so I do it.
I light my little glittery Noel candle.
And hmmmm.... it still doesn't look that spectacular!
And now, frankly, I'm exhausted. I just cannot do any more creative glitter stuff today. Please don't tell Martha. I will try again. I promise.
But I think I should at least get an A for effort! Right? Right? I mean I did share the picture of my adorable sugar bird with you.
OK then what about a B+?
I tried really, really hard.
And you'll have to forgive me but I am going to eat my Kit-Kat bar now.
I only put it out earlier for motivation but now I need it for consolation.
Sigh...